Golden Hour featuring Marcus Bailey
fri13oct5:00 pmfri8:00 pmGolden Hour featuring Marcus BaileyFREE ADMISSION | RSVP BELOW Spaces Still Available
Time

(Friday) 5:00 pm - 8:00 pm
Location

Epiphany Center For The Arts: Café Bar

201 S Ashland Ave, Chicago, IL 60607
AGE REQUIREMENT
Must be 21+
Event Details

Join us in the Cafe/Bar Wednesday thru Saturday starting at 5 PM - 8PM

Golden Hour at Epiphany Center for the Arts is accentuated by free live music with food and drink specials, and, good friends… creating a magical aura that will help you, our valued patron, wind down or up your day!

Live Music from Marcus Bailey 5 PM - 8 PM (FREE ADMISSION)

Golden Hour Specials

- $4 craft beer

- ½ priced bottle of wine

- Delicious 2 for 1 lite bites

Golden Hour specials end at 8 PM but live music continues until 10 PM/10:30PM in the The Sanctuary 

(Check calendar for upcoming performances)
---
Marcus Bailey is a singer/songwriter and guitarist born in Columbus, Ohio. In 2019 he moved to Chicago, IL to pursue his dream in music and to attend Columbia College Chicago, where he graduated with a major in CJP Bmus. As a songwriter, his music falls under many genres. From pop/rock to singer/songwriter as well as rnb/soul and blues. His influences range from the likes of Ed Sheeran and Stevie Wonder to Green Day and Elton John. He has released multiple singles and has also done songwriting, arranging and vocal work with other bands like Oracle Blu and Disco Lemonade. Marcus began his journey from a young age joining his church's choir. It was there that he cultivated his love for music and singing with the help of his family's support. Marcus uses his music to help understand the many ups and downs of life and what those emotions mean. He hopes to give listeners something to relate to and also to help in their own understanding of life. He recently released his third single titled "Don't Waste My Time" available to stream on all platforms and is preparing to put out his debut EP "Untitled" soon.
Ian Jake Robleza is a 22 year-old Filipino American singer-songwriter/audio engineer from Aurora, Illinois. He produces mostly acoustic music, but draws from many different genres (easy rock, rap, indie folk/rock, musical theater, etc.) and hopes to deliver eclectic, energetic, and emotional performances to any audience, no matter the size. From intimate ballads to crowd sing-alongs, he recounts intricate feelings with vulnerability, passion, and a fondness for human connection.
Throughout the self-release of his first two albums and a handful of singles, Ian continues to finish his studies at Columbia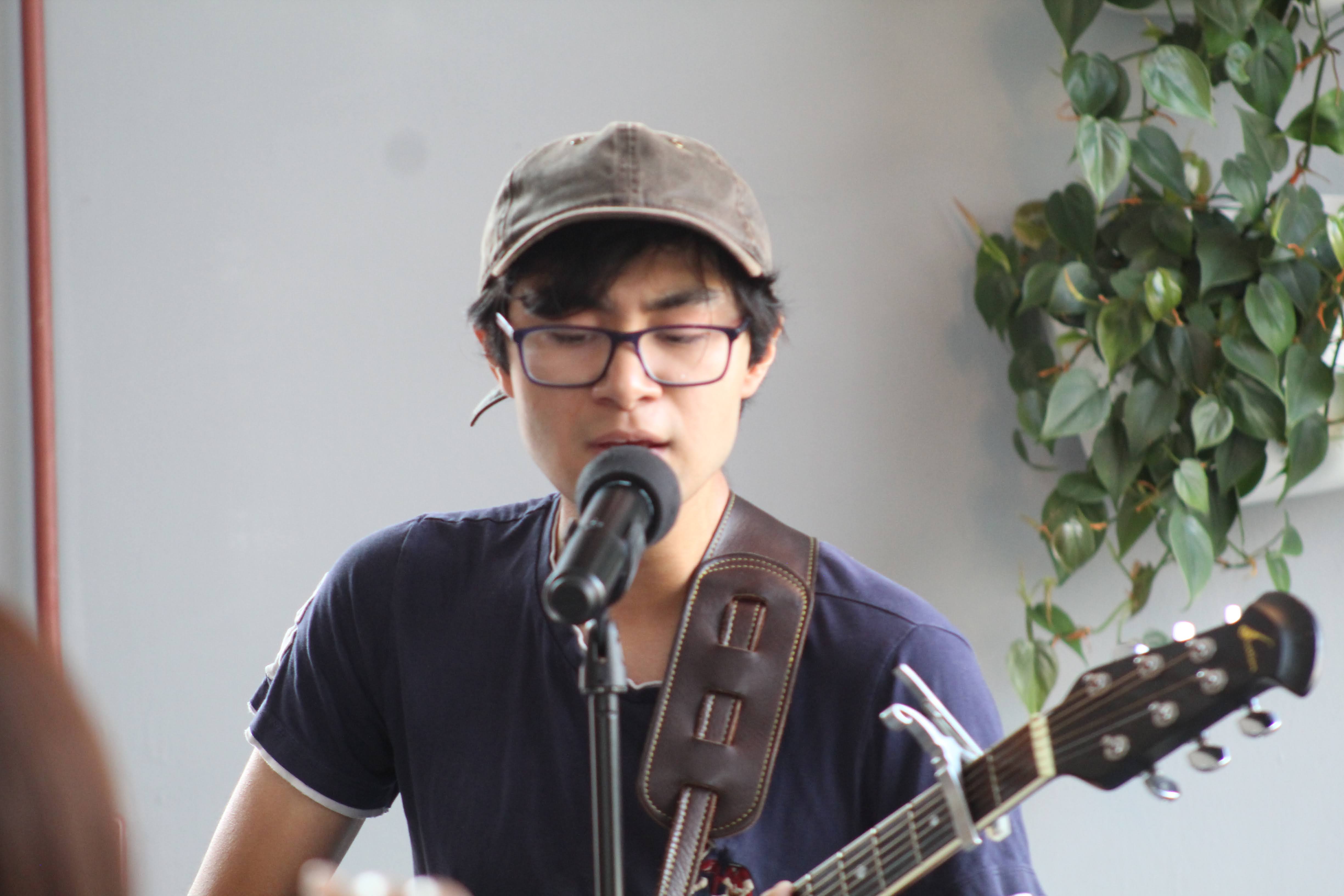 College Chicago, majoring in Audio Arts and minoring in Philosophy.
His latest EP is the turn of a new leaf- "How I've Been" is an oddly personal insight into a new chapter of his young adult life. Opening with the title track, "Wabash Ave" propels us into his new surroundings, encountering themes of exploration, self-image, and infatuation. The second track, "Liana", only takes us deeper into that personal rabbit hole, as we find ourselves asking the question of who the song was really written about. "Taking a Toll" is the slower third track, reflecting on the aftermath of the pandemic, and how we go about making a connection with people again after all that isolation. The final track, "Qualia" is a candid response to the age-old question: "Why do you love them?" as he attempts to explain how falling in love is a deeply personal experience that no one could ever perfectly encapsulate through words alone. 
This next collection of songs sees Ian at his most professional, yet most lighthearted, taking the listener through this brief moment in the beginning of his 20s.
RSVP Now
Make sure to RSVP to this amazing event!
Please let us know if you can make it to the event.
OpenSpaces Still Available
Can not make it to this event?Change my RSVP