Selected Letters of Sergei Rachmaninoff by Anton Batagov - presented by Roots and Chords Music
sat27jan7:00 pmsat8:30 pmSelected Letters of Sergei Rachmaninoff by Anton Batagov - presented by Roots and Chords Music
Time

(Saturday) 7:00 pm - 8:30 pm
Location

Epiphany Center For The Arts: The Sanctuary

201 S Ashland Ave, Chicago, IL 60607
AGE REQUIREMENT
Must be 21+
Event Details

Selected Letters of Sergei Rachmaninoff by Anton Batagov - presented by Roots and Chords Music

Date: Saturday, January 27, 2024

Doors: 5PM to Cafe Bar for Golden Hour

Showtime: 7PM 

Ticket: $55 - Early Bird General Admission (available for limited time) | $70 - General Admission 

About: 

"Roots and Chords Music" brings to Chicago a famous composer and pianist Anton Batagov with "Selected letters of SR" program. 

Anton Batagov (born October 10, 1965) is a Russian pianist and post-minimalist composer.

Heralded as "one of the most significant and unusual figures of Russian contemporary music" (Newsweek, Russian edition, 1997) and "the greatest pianist of our time" (Crescendo magazine, Germany, 2017) Anton Batagov is one of the most influential Russian composers and performers of our time.

A graduate of the Gnessin School and the Moscow Tchaikovsky Conservatory and prize-winner at the International Tchaikovsky Competition (1986) and other competitions, Batagov introduced the music by John Cage, Morton Feldman, Steve Reich, and Philip Glass to Russian audiences. His debut album, a 160-minute recording of Olivier Messiaen's Vingt regards sur l'Enfant Jesus (Melodiya, 1990), became a major sensation. Three years later a renowned American critic Richard Kostelanetz characterized Batagov's 1993 recording of Bach's The Art of the Fugue as "the most stunning interpretation of Bach since Glenn Gould."

His interpretations of classical and contemporary music distinguish themselves with expert knowledge of traditions and the history of culture. At the same time, they radically change habitual concepts of these works, and even of the very foundations of musical art.

From 1989 to 1996 Batagov was the artistic director of the legendary festival of contemporary music Alternativa. The influence of Batagov's work on the understanding of classical and new music and on the artistic tendencies in Russia has been tremendous.

In 1997 Batagov stopped performing live for 12 years to focus on composition and studio recordings.

As a composer, Batagov has his own unique voice. The post-minimalist language of his compositions is rooted in the harmonic and rhythmic patterns of Russian church bells and folk songs seamlessly mixed with the spirit of Buddhist philosophy, the dynamic pulse of early Soviet avant-garde, and the unfading energy of progressive rock. The philosophy of Batagov's projects eliminates any boundaries between "performance" and "composition" by viewing all existing musical practices—from ancient rituals to rock and pop culture and advanced computer technologies—as elements of his work. His discography includes over 50 albums. Batagov is the author of several movie soundtracks, and original music for major Russian TV channels. His compositions have been performed by outstanding Russian classical and rock musicians and orchestras.

In 2009 he returned to live performances. Since then, he has been performing a series of unique solo piano programs. His repertoire includes works by Bach, Pachelbel, Purcell and early English music, Mozart, Schubert, Debussy, as well as many other composers, and his own numerous piano compositions. He has performed at The Grand Hall of Moscow Conservatory and The Grand Hall of St.Petersburg Philharmonie, Moscow International House of Music and Zaryadye Hall, Brooklyn Academy of Music (New York), Jordan Hall (Boston), and Bing Concert Hall (Palo Alto, CA), Elbphilharmonie (Hamburg), The Berliner Philharmonie and Philharmonie de Paris, Musiikkitalo (Helsinki) and Reduta Hall (Bratislava), Teatro Regio (Parma, Italy) and Palau de la Musica Catalana (Barcelona, Spain), and many other venues. The list of festivals he has participated in includes Diaghilev Festival (Perm, Russia), Ruhrtriennale (Essen, Germany), Next Wave and Bang on a Can (New York), Glass at 80 (University of North Carolina), Aarhus 2017 Festival (Aarhus, Denmark), and others.

Batagov is one of the closest collaborators of Philip Glass, one of the key performers of his music. He has been touring internationally with Glass for almost a decade. His Glass albums (The complete Etudes, Batagov's piano arrangements of scenes from Einstein on the Beach and Koyaanisqatsi, music from The Hours and Distant figure, a composition written by Philip Glass for and premiered by Anton Batagov) have received critical recognition, thousands of sales and millions of streams.

The Greatest Pianist of Our Time . His performance transcends the material world. (Crescendo magazine, Germany)

Batagov paints whole worlds on the piano. (Time Out New York) Batagov shakes up our notion of what a solo piano recital can sound like. (The Gathering Note, Seattle)

Batagov somehow managed to bring the atmosphere of confidence back to the classical concert hall. It had been lost long time ago. It's a tremendous victory no one has expected. It's a unique chance for classical music. (Novaya Gazeta, Russia)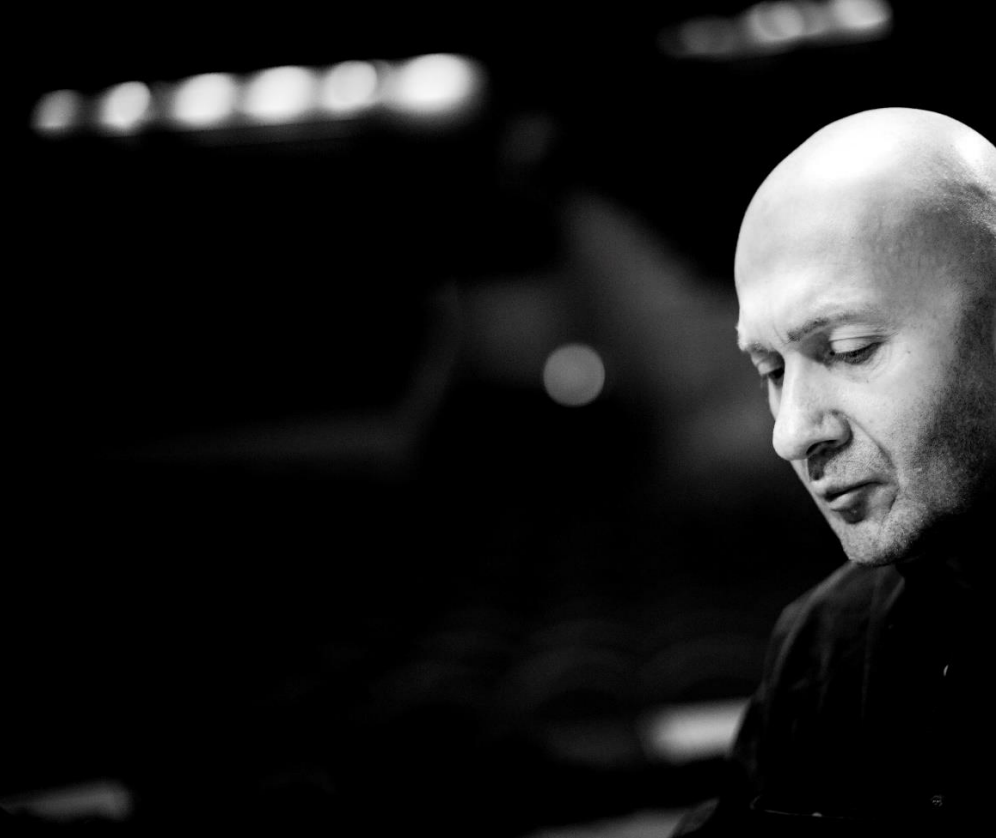 The most significant musical event of the year; a landmark work that changed the coordinate system of the classical music scene. (Vedomosti, Russia).
SELECTED LETTERS OF SERGEI RACHMANINOFF by Anton Batagov - presented by Roots and Chords Music
Duration: 1 hour 20 minutes, no intermission 
Renowned classical composer and pianist Anton Batagov performs his iconic piano cycle / album Selected Letters of Sergei Rachmaninoff. It was written, premiered and released in 2013. It caused a sensation. Numerous musicological articles and even dissertations have been written about it. It has deeply influenced many artists. Now it is considered to be a contemporary Russian classics. This performance is dedicated to the 150th anniversary of Rachmaninoff's birth and the 80th anniversary of his death.
Video
Letter from Sergei Rachmaninoff to Wim Mertens and Niccolo Paganini (Moscow premiere, Rachmaninoff Hall, 2013)
https://www.youtube.com/watch?v=sSm041Dl9XM 
Composer's note
In October 2012 I visited Rachmaninoff's grave. He is buried at Kensico Cemetery in the hamlet of Valhalla, half an hour's ride from New York City. A great musician who heard the universe as a powerful, boundless space resounding with the sounds of bells at once both tragic and triumphant, Rachmaninoff left Russia and became a part of a completely different world… As I stood at his grave, I found this space resonating within me. When I returned home, I began writing a piano cycle.
In this cycle, Rachmaninoff writes letters to postmodern composers. Rachmaninoff himself was an anti-modernist. He was not a revolutionary, was never "ahead of his time," and was unafraid of looking old-fashioned. At first glance, it would seem that he bore no influence on late 20th/early 21st century composers. Nonetheless, his invisible, magical presence can in fact be heard in the music of some composers, including so-called "contemporary classical" composers and rock musicians. Likewise, when I hear Rachmaninoff's endless melodies that evolve from a very short motive of literally two or three notes, the word "minimalism" all but rolls off my tongue…
Rachmaninoff thus speaks to the composers that would come after him. Among composers of his time, he did not find a receptive audience – unsurprising, perhaps, given the avant-garde experiments consuming the musical world at the time. The generation that followed Rachmaninoff essentially continued along the avant-garde path. However, Rachmaninoff looked even further ahead, taking sight of those with whom he desired to speak heart-to-heart.
We have long been accustomed to the fact that both early music and classical music are used as the building materials for new compositions. Time runs quickly, and we are already at the next turn of the spiral. Music written only a short while ago becomes itself material for today's meditation. In this process, there are no quotations; there are only stylistic journeys in a time machine. The turns of this spiral resonate with one another, and we listen to the sounds they make.
Anton Batagov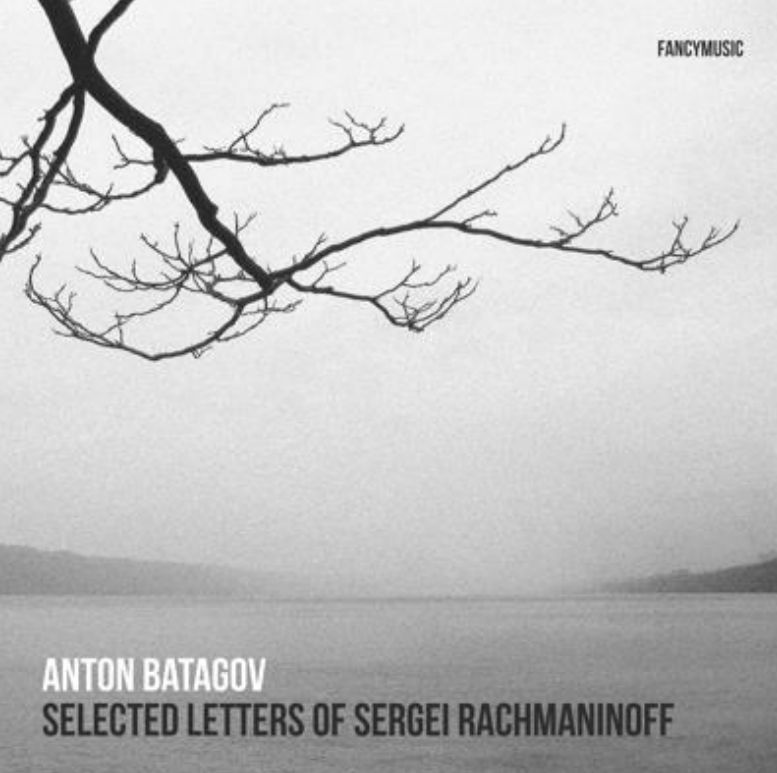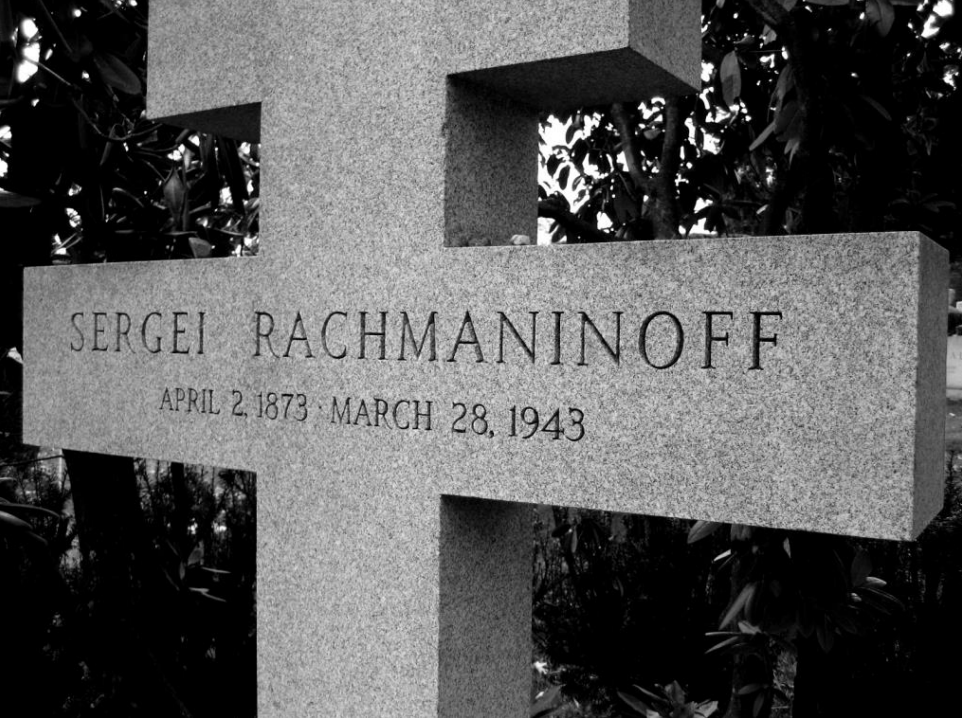 ---
Golden Hour at Epiphany:
Stop by Epiphany for our live music series concerts, and be sure to hit Golden Hour before-hand for drinks and lite-bites! Doors open at 5pm Wednesday - Saturday for Golden Hour with 1/2 priced bottles of wine and other specials!
Come early to EXPLORE and DISCOVER your own EPIPHANY… our art galleries are open and there is free entertainment before the show!